We invite manufacturers and distributors to take part in the 3rd International contest in the sphere of household goods HouseHold Russia Award-2019. The contest is held within the framework of the XXIII International exhibition HouseHold Expo spring 2019.

Participation in the contest is open for individuals and legal entities that manufacture and supply household goods on the territory of the Russian Federation and take part in the exhibitions HouseHold Expo, Stylish Home. Gifts, Dacha Outdoor, Christmas Box. Podarki and ChemiCos organized by Mayer J Group of Companies in autumn 2018 and spring 2019.
Nominations of the contest:
NOMINATION TABLEWARE AND ACCESSORIES
NOMINATION HOUSEHOLD PRODUCTS
The contest is held with the participation of the Russian Organization for Quality.
The contest is organized by MOKKA Expo Group LLC.
Presentations of products, results of the contest and awarding of winners will take place on February 27, 2019.
BENEFITS AND OPPORTUNITIES FOR PARTICIPANTS:
Representatives of federal and regional trade networks, wholesale and retail companies, stores of home products and household goods will learn about the novelties.
In 2019 a special presentation zone for novelties of participants will be set up in the area between exhibition halls 9, 10 and 11 for the first time.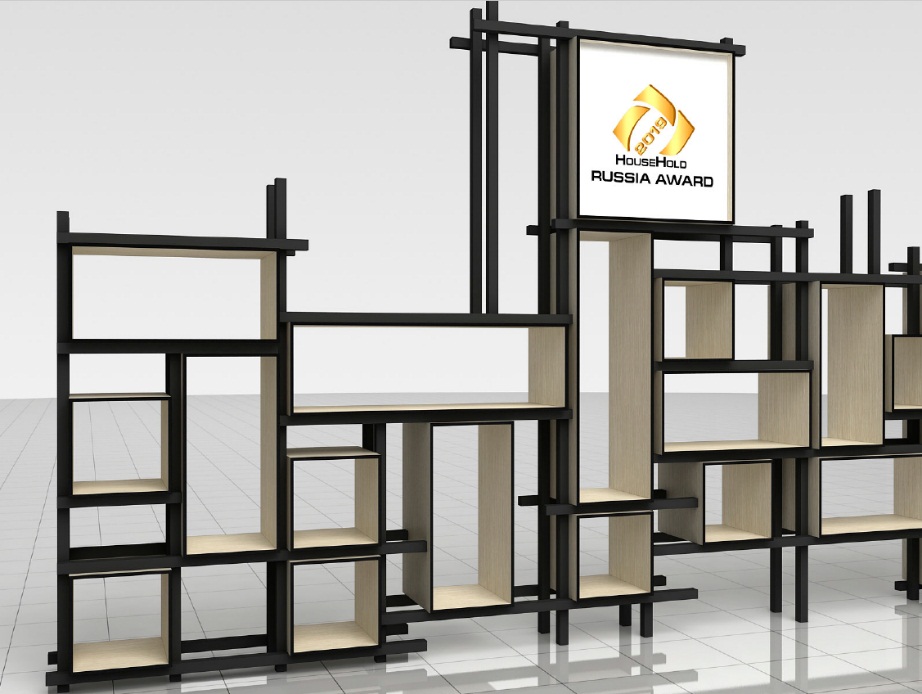 Presentation zone for novelties of 2019 is intended as a means of attracting maximum attention to novelties of participants from professional visitors.
Publication of information about the contest and novelties in industry mass media. All participants of the contest will be mentioned in all promotional materials of the exhibitions.
Electronic newsletter with information about the contest and novelties to the database of trade networks, retailers and buyers.
Mentioning of participants of the contest on the electronic ticket of the exhibitions HouseHold Expo, Stylish Home. Gifts, Dacha Outdoor, Christmas Box. Podarki and ChemiCos. Everyone who has completed electronic registration will see information about participants of the contest.
Publication of novelties on the website www.expo-retail.ru. Novelties participating in the contest will be marked by a sign of the contest participant.
Companies participating in the contest HouseHold Russia Award-2019 will be marked on the floor plan of the exhibition on the website of the exhibitions and on the exhibition layout installed on the territory of Crocus Expo IEC.
JURY OF THE CONTEST:
Chairperson of the jury: Gennady Voronin – Editor-in-chief of magazine "Standarty i kachestvo", president of the Russian Organization for Quality, vice-president of the Academy of Electrotechnical Sciences, chairperson of the Board of Directors of the Concern "Nanoindustriya", doctor of sciences, professor
Members of the jury:
Anna Pakhomova – Candidate of culturological sciences, professor of the Industrial Design Department of the Moscow Stroganov Artistic-Industrial Academy
Konstantin Peregudov – Founder and editor of information portal about the tableware market Posudka.ru
Natalia Marova – Head of the Retail.ru project
Tatiana Kovshova – Editor-in-chief of magazine "Posuda"
Terms of participation in the contest. Applications will be accepted up until January 20, 2019.
Results of the contest HouseHold Russia Award-2018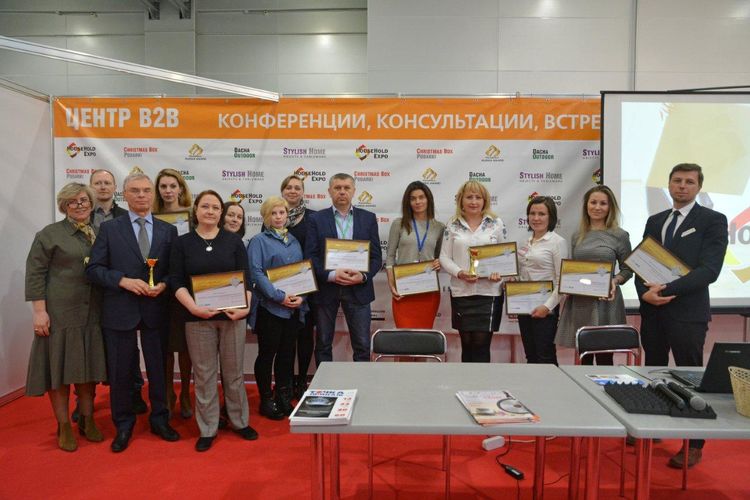 Contact information:
Galina Shevchenko, This email address is being protected from spambots. You need JavaScript enabled to view it.
+7 (910) 426-01-61, +7 (495) 363-50-32